A Message From Terri Todd
"Now training at 205 Brooklea Drive in Fayetteville, NY.  I have been in the health and fitness business for over 29 years and have several Instructor/Trainer certifications to insure you that you are getting The Cutting Edge in new information and training techniques and research.  I work at customizing your fitness program depending on ALL of your needs, taking in consideration your time availability, limitations, fitness level, age, experience and goals.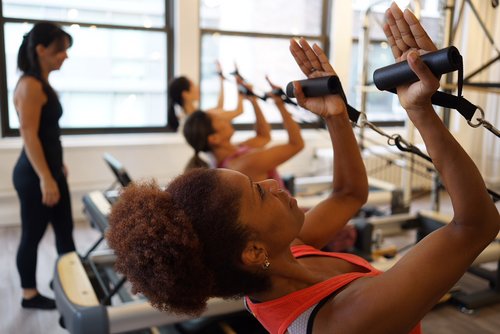 Now STOTT PILATES® trained in Matt and Reformer. I am NASM personal trainer certified, NASM Senior Fitness Specialist, NASM Youth Fitness Specialist, NASM Women's Fitness Specialist, NASM Integrated Core and Balance, NASM SAQ, Pilates, TRX Certified, Group cycle, Body Success Nutrition certified.  I am also Reiki II certified.  I am licensed and insured.
I recognize the financial and time restraints involved with programing, and the importance that needs to be placed on taking care of ourselves.
Especially sensitive to the growing number of joint replacements, I myself  has had a hip resurfacing. I know the importance of going into a surgery in the best shape possible for quicker recovery, as well as the need for proper exercise with the collaboration of your health professionals following the surgery. I am experienced working with the aging adults to improve their strength and balance.
I have worked with special populations including obesity, depression, eating disorders, joint replacement, Cystic Fibrosis, Multiple Sclerosis, Blindness, Deafness, Pre-Post menopausal, Arthritis, Pre-Post Natal, Mid Life Hormonal Changes, sports injury, sports enhancement, neurological disorders, scoliosis and many others.
All information is strictly confidential.  I assure you, I am easy to talk to, and dedicated to you and your fitness goals. First consultation is free."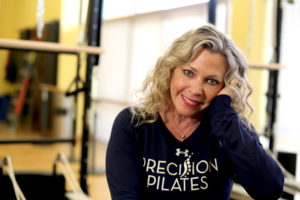 Terri Todd
Terri Todd has been in fitness/wellness for 30 years not only as a NASM Certified Personal trainer but as a NASM:
Senior Fitness specialist
Youth exercise Specialist
Women's fitness specialist
Integrated core and balance
Speed Agility and Quickness
Terri's area of expertise also includes certifications in TRX, HIIT, Group Cycle, Reiki II, STOTT PILATES®, Mat, and Reformer. She also takes appointments for light therapy and uses aromatherapy during her sessions. Her philosophy is that the mind has to speak to the body which releases the feeling of total wellness. Her passion to heal is what sets Terri apart from many fitness/wellness professionals. Her bilateral hip resurfacings makes her very sensitive to the needs of those with replacement surgeries, prehab and posthab surgery. She implements her client's previous experiences that lead them to where they are now to create a plan that helps them reach their full potential. She is striving to get them to wellness and a better fitness level with less pain that is often associated with exercise to restore the mind, body and spirit.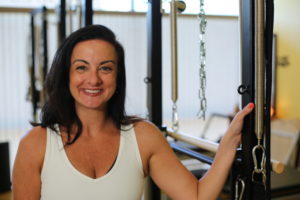 Jill Flori
Jill has always lived an active lifestyle. She participated in many sports, with her favorites being soccer and lacrosse throughout high school. She even played a few semesters of college rugby, as she was always looking for a new athletic endeavor. She has been an active gym goer all her adult life, and always trying new techniques and classes. She has been an active kickboxing participant for the last 15 years. She worked in the pharmaceutical industry for many years and specialized in the promotion of cardiovascular, hypertensive, and postischemic event medication and understands the importance of a healthy lifestyle combined with exercise and proper nutrition.
After a major life change, she was introduced to STOTT Pilates through a neighbor and instructor. She fell in love with the exercise, both mentally and physically. She completed the STOTT Instructor Training in 2016 and has been training clients since. She has also recently taken a barre instructor course.
Jill loves sharing her passion for Pilates with her clients both experienced and those wanting to experience STOTT Pilates for the first time. Jill enjoys spending time with her 3 very active children and her friends. She enjoys reading, cooking, and getting outside when the weather permits.